Andrew Wade B.Sc. Ost. Registered Osteopath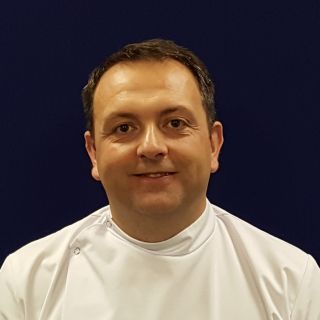 Andrew is a graduate of the 5 year, part-time Bachelors of Osteopathy programme offered by the College of Osteopaths at Staffordshire University. As part of his training, Andrew had to complete a minimum of 1200 hours in the clinical environment before being able to register as a qualified Osteopath.
Andrew decided to re-train as an Osteopath after a 20 year career as a HGV driver had left him with poor posture and numerous other musculoskeletal complaints that required the services of an Osteopath to help to correct. It was witnessing the efficacy of Osteopathic treatment first hand that convinced Andrew to re-train.
Away from the clinic, Andrew enjoys many varied activities including mountain biking, swimming, suspension training and yoga. Andrew also has a passion for history, with the late Roman republic being a firm favourite. Also, Andrew and his partner are house slaves to two rescued ex-racing greyhounds and enjoy many hours of pack time exploring the great out doors.