Frankie Stainsby - Pilates Instructor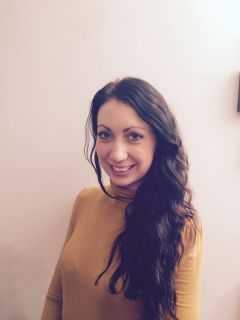 Frankie trained as a professional dancer and worked in the performing industry for 5 years. It was here she discovered Pilates and how amazing the benefits of practising Pilates are. After deciding to go into teaching dance rather than performing, Frankie decided to branch into fitness too.
Frankie now teaches a range of classes and also delivers personal training sessions. It was 5 years ago that Frankie qualified as Pilates instructor and personal trainer and has never looked back. She has worked with a range of abilities from athletes to clients in wheelchairs needing rehabilitation. Frankie says 'Everyone can benefit from Pilates'.
'It constantly astounds me how wonderful the results are and I love nothing more than helping clients become stronger and fitter.'